Missionaries to Mexico from 1996 to TODAY
.......with a heart for Mexico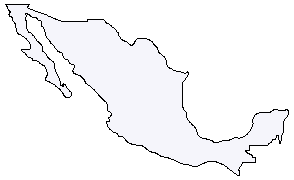 Welcome to our web site!

Thank you for visiting our site and taking an interest in the outreach we have for the Mexican people. Our churches and soul winning extends to the following towns and beyond: Aguscalientes, Jesus Maria, Leherricia and many more. For those of you who aren't familar with our outreach or beliefs, rest assured we are:
"Your Independant, Soul Winning, King James Bible, Fundemental Baptist Missionaries to Mexico"
Our vision and our hearts desire is the Great Commission. We attempt this goal by planting New Testament Baptist churches that will win souls, baptize, and train new believers now and until Christ comes again.

Dear Brethren,

We are joyful that you are visiting our new website and would like to hear any feedback that you may have. We have tried to make it easily accessable while still providing you with all the information our supporting churches and individuals need to maintain an active prayerful role in our outreach programs. Being in a 3rd world country within the ministry field, we are always striving to find new ways to get our message out to current and prospective supporters. This web site allows us to reach people worldwide that we may never have been able to contact before.

Please use this site to access the information you need about the church and as a resource for broadening your faith. We look forward to hearing from you and answering any questions you might have.

Check back with us often as we are constantly adding new pages and content.

Yours in Christ,

Bill Hart

II Thessalonians 2:13,14 But we are bound to give thanks alway to God for you, brethren beloved of the Lord, because God hath from the beginning chosen you to salvation through sanctification of the Spirit and belief of the truth: Whereunto he called you by our gospel, to the obtaining of the glory of our Lord Jesus Christ.
If you died tonight.....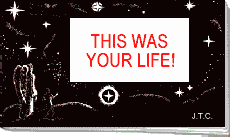 where would you spend eternity?
OR
Missionary Bill Hart, Sandra & Jessica
Apdo Postal #86
Jesus Maria, Aguascalientes
MEXICO 20900
Phone: 011-52-449-974-54-99
011-52-044-449-980-1790

Sending church:
Maranatha Baptist Church
Covington, IN

All rights reserved * Copyright 2006-2009